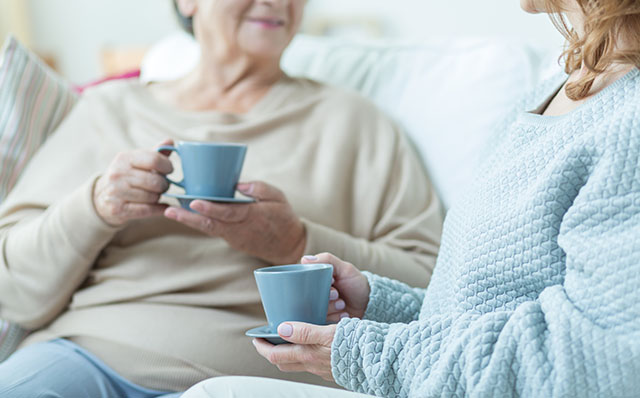 When someone dies there are many tasks and obligations which need to be attended to. Certain steps need to be followed and administration needs to be handled, and not everyone knows exactly what to do. To make things more complicated, the person responsible for these tasks is often grieving themselves.
Each death is different and having guidance for your own specific circumstances is crucial to ensuring that the funeral, probate and any other matters which might arise can be managed as smoothly as possible.
The first person to speak to after a death should be a funeral director. Our team are experienced in supporting families and communities in this difficult time and are compassionate, professional and here to give you the guidance and support needed. We are available by telephone 24 hours a day, 365 days a year.
Should you need guidance through the legal process, additional information or support in dealing with grief and loss, we have added live chat to our bereavement support page where you can talk to a trained representative of the National Bereavement Service (NBS), which provides support and guidance to people going through bereavement as well as those planning ahead for their own after-death arrangements.
NBS Bereavement Advisors are specifically trained to work with the bereaved, discern their needs, provide appropriate information, and guide them through the steps which must be taken or help them find appropriate grief support.
You can contact the NBS to:
Get guidance on what to do after a death
Get legal information
Get guidance on managing probate
Be put in touch with a reputable, reasonably priced solicitor to assist with probate
Find support in dealing with grief and bereavement
The NBS can assist you in finding compassionate legal service providers, or can provide you with the information and guidance you are looking for. This is a completely free service, so you're under no obligation to use any service which the NBS might introduce to you and they will not request you to use any service which you don't need.
NBS Bereavement Advisors will provide anyone who uses our live chat bereavement support with a high level of compassion and advice and we would encourage anyone facing bereavement who has questions regarding probate or grief support to use this feature.