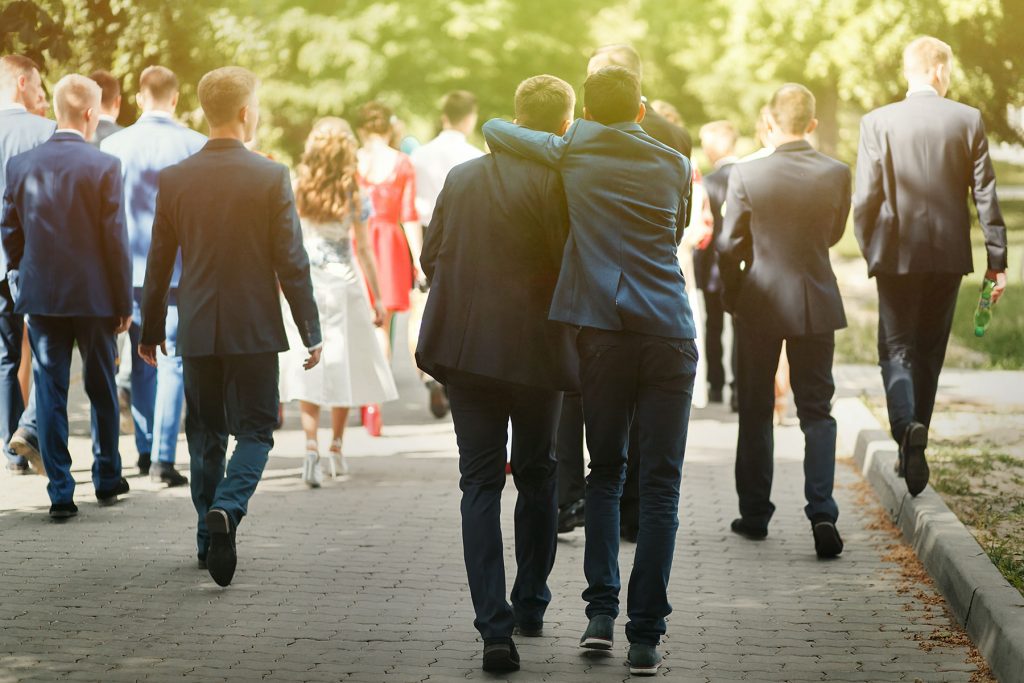 Celebrate their life after the funeral
We understand that since March many people have not been able to give their loved ones the send-off they had wished for due to the government restrictions imposed on large gatherings and social distancing due to the pandemic. We are doing our best to help you pay your last respects and say goodbye to your loved ones.
We know the importance of saying goodbye and having the opportunity to grieve, so we are offering you the ability in the future to arrange a celebration of life memorial service.
Our Celebration of life memorial service can be arranged after the government restrictions on social gatherings have been lifted.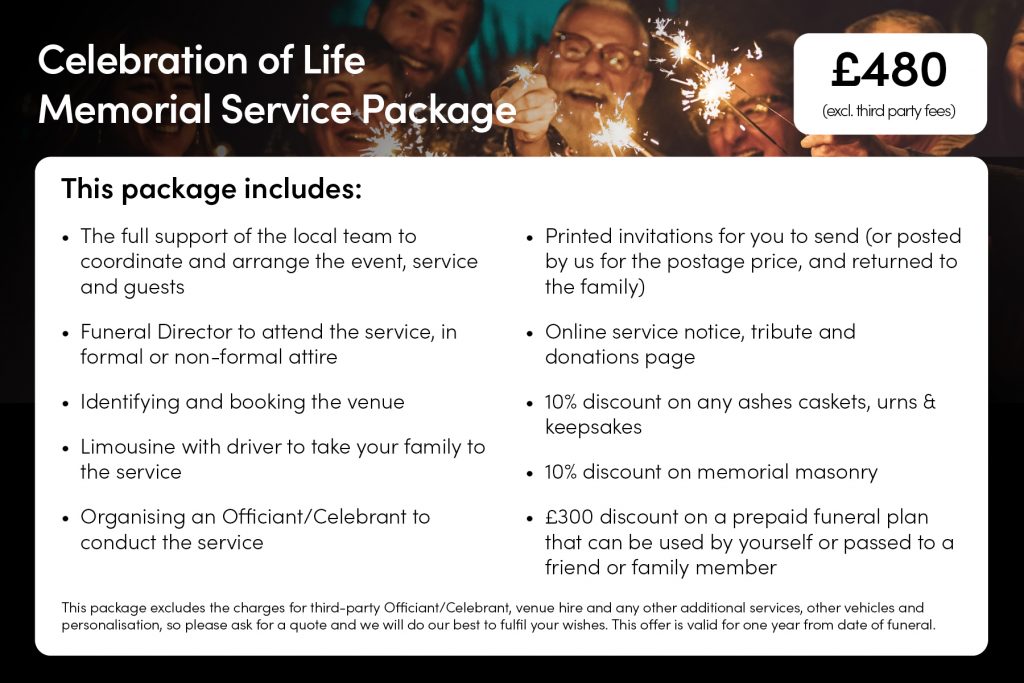 Packages from £480 (excl. third party fees)
We will help you find a suitable venue for the service you wish to have, whether this is at a church, graveside, place of worship, hotel, or a private dining area in a pub or restaurant. It can be a formal or informal, religious or non-religious service, and can include the scattering or burying of the ashes in a special place. Or this could be an event to take place a year from now to mark the anniversary of the funeral. This would be an occasion for family and friends to all get together to share memories and celebrate the life of the deceased.
Our friendly experienced team at your local funeral home will arrange the Celebration of Life Memorial Service for you and the service will be attended by our Funeral Director.
Download brochure
Ashes, Caskets, Urns and Keepsakes
We have a wide range of urns and caskets for this purpose in a variety of styles and materials such as wood, marble and stone.
View all
Memorial Masonry
We offer a masonry service for new pieces, additional inscriptions or renovations to existing memorials.
View masonry
Floral Tributes
A beautiful spray of flowers is very personal and adds a visual warmth to the coffin and service.
View Flowers
Need advice?
Funeral Partners can assist you in every step of the funeral and cremation arrangements so please don't hesitate to ask us about any aspects or queries you may have.
Thinking about a Funeral Plan?

Choice Funeral plans enable you to arrange and pay for your Funeral Director Services in advance, which could provide peace of mind to you and your family.
More Information
Latest News
We take great pride on supporting the local community. We regularly organise and participate in events and fundraising activities.
View our news
Funeral Notice, Donations and Tribute Service

View funeral notices and tributes to your loved one and leave a donation in their memory
View funeral notices