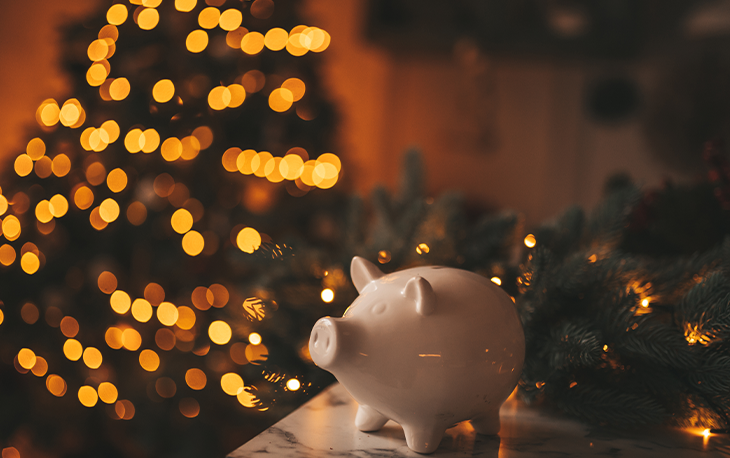 For millions of UK households, the festive season is a source of stress rather than enjoyment. For them, Christmas induces feelings of pressure and anxiety instead of peace and joy.
The COVID-19 crisis hit us hard financially with many losing their jobs and businesses being forced to close. It is little wonder that the number of people claiming benefits for the first time has risen.
As if that wasn't enough, there is also the added pressure of 'making up for last year', as the restrictions imposed upon us meant that we were unable to see many of our family and friends it's not surprising that people want to go bigger and better this year which will invariably lead to overspending.
Research from the National Debt Line shows that 6% of UK adults (that accounts for around three million people!) feel that financial pressures make Christmas less enjoyable, and 2% even lose sleep in the run up to Christmas because of this.
There are some things you can do to lessen the financial burden and still have a good time:
Set a realistic budget
Talk to your friends and family – be honest
Don't be tempted to use credit cards or short-term loans
Look for bargains!- the Money Saving Expert website has 22 free (or very cheap) ideas to sprinkle some Christmas magic
Finding the money to pay for funeral costs is also something that can cause additional stress and worry. Funeral Finance is a helping hand to pay for the funeral of your loved one, so you can concentrate on the important things.
If your loved one has recently died and you are in charge of arranging their funeral, consider funeral financing to help cover the costs and ease the financial burden. Visit Funeral Partners website for more information on funeral finance.
For free, expert debt help and advice from Step Change Debt Charity, visit their website.
To read their advice on saving money while raising a family which includes advice on Christmas click here.