Attending a funeral is emotional and difficult for everyone. On top of this, there's proper funeral etiquette to consider: what to wear, where to sit, and whether or not to send flowers in advance. Following these practical guidelines will ensure you're demonstrating respect and support for family and close friends of the person who has passed away.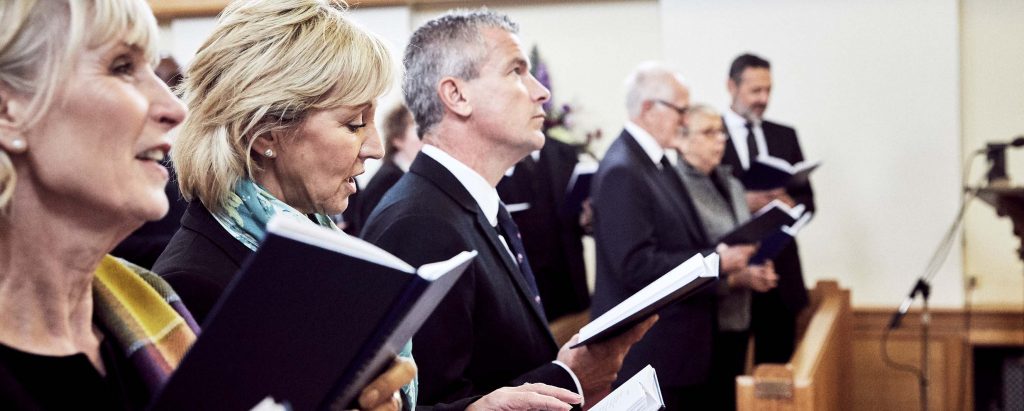 What should I wear to a funeral?
In western culture, dark colours and conservative dress are traditional for funerals. Each culture has its own tradition for what to wear to a funeral, however, so bear this in mind when planning what to wear.
Some families may also wish to break with tradition and may invite guests to wear bright colours in celebration of the person's life. The dress code is almost as personal as the service itself, so take guidance from family and close friends of the person who has died and ensure your wardrobe choices are respectful of their wishes.
What should I say to the family of the deceased?
Losing a loved one is extremely difficult, so when speaking with close family members of the person who has passed away, be sensitive and respectful. Let them know you're there if they need anything, and share stories and memories where appropriate. Timing is everything here – at the funeral service or when they are upset already may not be the best time to approach the family of the deceased.
Should I send a card or flowers to the family?
Proper funeral etiquette dictates that a sympathy card should be sent within two weeks after the person has passed away, however it's never too late to offer your condolences or kind words.
First and foremost, understand the wishes of the family. It's increasingly common for families to ask for charity donations in lieu of flowers, for example.
Is it disrespectful if I can't attend?
Perhaps you live too far away, or it's not easy for you to get around due to illness. Or it could be that you feel that your presence would cause distress or disrupt the service. If this is the case, you could politely decline an invitation to the funeral and send a sympathy card and flowers to the family of the deceased instead. If you are unable to attend, do make sure you let the family know that you won't be attending.
Should I bring my children to a funeral?
Whether or not you decide to bring your children to a funeral depends on several factors. Are they old enough to understand what's going on? Are they likely to cause disruption to the service, or will they be well behaved? Ultimately, if you feel they will be well behaved and wish to bring them, you should do so.
How should I act at a funeral?
We've covered what to wear and what to say to the family of the deceased, but what about funeral etiquette at the memorial service itself? Here are some tips to help you.
Arrive 15 – 20 minutes early. Speak softly, find a seat quietly and await the family of the deceased. In general, the first two rows are reserved for close friends and family. If this does not apply to you, find a seat in the middle or at the back. If you do arrive late, do so as quietly as possible without drawing attention to yourself.
Particularly when attending religious funerals, participate when prompted by the clergy member or designated speaker. This could include standing for prayers or singing hymns. Most funerals will have some form of prompt to follow, so do take cues from the person who is leading the service.
If you have been asked to speak at a funeral but cannot think of the right words to say, consider reciting a poem or reading a eulogy.
Remember, it can be healthy to cry at a funeral, and everyone shows their emotions differently. There's no shame in crying or not crying.
Once you have left the church or funeral venue, follow instructions on the way to the graveside service. There might be a funeral procession of cars, or you may follow on foot, in which case you should listen for instructions given by the Funeral Director.
For more information about what to do on the day of a funeral, get in touch with the friendly team at Funeral Partners.