There are lots of things to think about when someone close to you passes away, not least arranging the funeral. We have put together a list of organisations and businesses you may need to contact following the death of a loved one.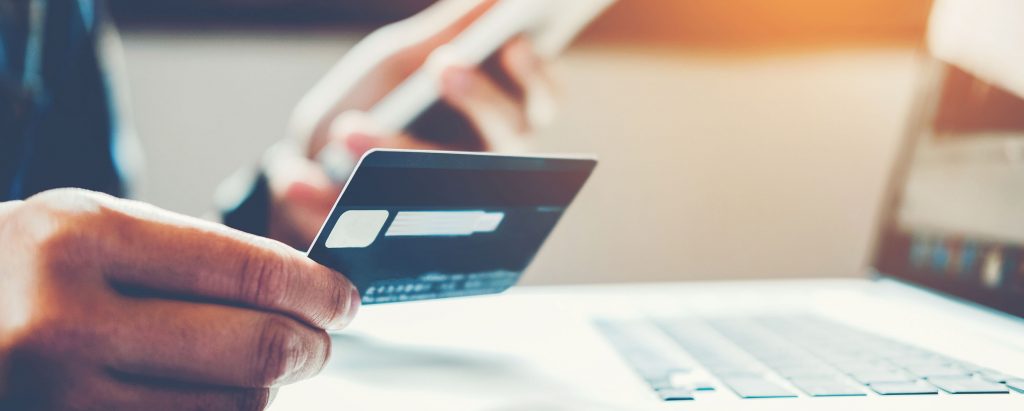 It's worth noting, to manage a loved one's finances you will first need to obtain a grant of probate. This is a legal document which gives you the authority to deal with the deceased's estate i.e. property, money and belongings.
If you need to pay for immediate expenses such as inheritance tax, probate fees, funeral plans or funeral costs, most banks will let you withdraw the necessary funds prior to getting the probate.
Tell us once
Tell Us Once is a government service that lets you report the death of a loved one i.e. a spouse or civil partner, to multiple government organisations in one go. Unfortunately this service is not available in Northern Ireland. To use this service you will need the following information:
Date of birth
National Insurance number
Driving licence number
Vehicle registration number
Passport number
Medical certificate (may be required if they died at home)
If this service is available in your region, Tell Us Once will notify:
HM Revenue and Customs (HMRC)
Department for Work and Pensions (DWP)
Passport Office
Driver and Vehicle Licensing Agency (DVLA)
The local council
Veterans UK
Death Notification Service
Another free service that may be available to you is the Death Notification Service. This organisation will let you notify a number of banks and building societies of a person's death, at the same time. Financial institutions include:
Barclays PLC: Barclaycard and Barclays
HSBC UK: First Direct and M&S Bank
RBS group: NatWest
Santander UK: Cahoot
Lloyds Banking Group: Bank of Scotland, Halifax, Lloyds Bank, Scottish Widows and Clerical Medical Nationwide
Building Society: The Mortgage Works, UCB Home Loans Ltd and The Mutual
Current and savings account
When a loved one dies, as the executor of the Will, it is your job to withdraw and distribute the money according to your loved one's wishes. This may be to friends, family members or a charity that was close to your loved one's heart. Additionally, any outstanding debts will need to be paid using the money and property they left behind. In the case of insufficient funds, surviving relatives aren't expected to cover the costs, instead, the debt will be paid in order of priority until the funds run out.
Once the money has been distributed, you will need to close your loved one's bank account(s). To do that you must do the following:
Register the death
Notify any organisations that may be affected
Notify the bank
Share the necessary documents
Joint bank accounts
If you are the co-owner of the bank account, to access the account(s) and transfer the money into your name, you'll need to provide a valid death certificate. Typically, you will not need to cancel any cards in the name of the deceased, telephone/online banking setups or payment arrangements – this should be done automatically.
Department for Work and Pensions (DWP)
If Tell Us Once is not available to you, you'll need to contact the following organisations separately:
For more information about personal and workplace pensions, you can find the pension contact details here. Alternatively, you'll need to contact Veterans UK if your loved one received an armed forced pension.
Council tax
Once you have registered the death, if you're not able to use Tell Us Once, you will need to contact the HM Revenue and Customs (HMRC) council tax office and provide the following information:
Name and address of the deceased
Whether the property will be occupied
Whether a single person discount is now needed
Name(s), address(es) and contact details of the executors to the will
Name and address of an appointed solicitor (if relevant)
Passport
If your loved one had a passport, you'll need to complete a form and return it to Her Majesty's Passport Office (HMPO). They will then contact you with information about how and where to send the passport.
Driving licence
In the event Tell Us Once is not available in your area, you'll need to send a letter to the DVLA informing them of the death. The letter must include:
Your relationship to the person who has died
The date they died
Their name, address and date of birth
Their driving licence (if possible)
Alternatively, if you live in Northern Ireland, you'll need to return the driving licence to the DVA. You also need to include a cover letter which explains your relationship to the deceased and the circumstance. If you don't have the driving licence, the DVA will need the following: name, address and date of birth of the deceased, as well your relationship to the person. Visit nidirect for more information.
Utility bills
Following a death, if the property owned by the deceased will be left unoccupied, the relevant utility companies will need to be contacted. We recommend taking meter readings as soon as you can, these will be needed for closing or settling water, electric and gas bills.
If you are inheriting or continuing to live in the property, you may need to contact the relevant utility companies to have the account transferred into your name. Please note, after a death, home and contents insurance may become invalid. You'll need to make sure the insurance company is notified of the death and the policy is updated.
Furthermore, if you jointly owned your home and there is a mortgage, the monthly payments will still need to be paid. In some instances there is enough money in the estate to support these payments, or the deceased's life insurance helps cover the cost. If you are struggling to meet these payments, it's worth speaking to a financial advisor about your options.
Post
If you need mail redirected, you can contact the Royal mail or download and complete the 'Redirecting mail in special circumstances' form. Alternatively, your local post office can help you fill out the necessary documents.
TV, phone and internet subscriptions
If you need to cancel or make any changes to a TV licence, you'll find the necessary information at: What to do if the licence holder dies. If you need to cancel internet, landline or mobile phone bills, you'll need to get in contact with the relevant company – most providers have a policy relating to the death of a loved one. The same applies for subscription services like Netflix, Spotify etc.
Social media accounts
In this digital age, lots of people have a social media account of some form. If your loved one had an account you wish to delete or memorialise, you will need to provide the relevant social media platform with a death certificate.