Following a cremation, the ashes of your loved one will be returned to your possession and it's up to you to decide what you want to do with them.
If you are looking for inspiration, here are 10 things to do with ashes after cremation.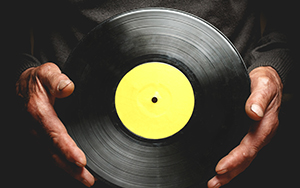 1. Vinyl record
If your loved one was a music lover, why not transform their ashes into their favourite song. A number of companies will create 7" or 12" playable vinyl records using a small amount of your loved one's ashes, with the option to customise the record sleeve.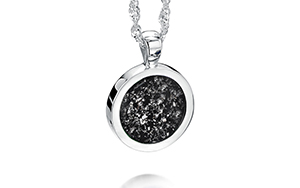 2. Memorial jewellery
A jewellery keepsake is the perfect way to keep your loved one close to you at all times. Each bespoke item incorporates the ashes or hair of your loved one and can be created as a ring, earrings, necklace (including fillable lockets), bracelet, cufflinks or charm beads.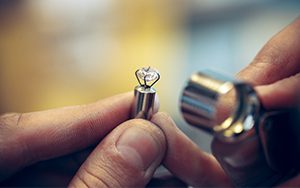 3. Or, turn them into a diamond
Every diamond is unique, so what better way to memorialise your loved one than by transforming them into a beautiful gem. It's fairly simple to find a UK based company which offer this unique service.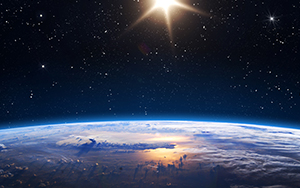 4. Send them to space
Take your beloved friend or family member on an out of this world adventure. If your loved one was a fan of space, there are a number of companies which take their cremated remains on a breath-taking final journey. Friends and family are encouraged to attend the space funeral launch and watch their loved one's final voyage.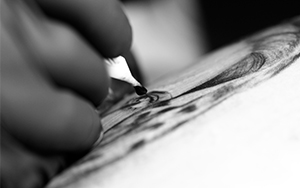 5. Memorial tattoo
Some tattoo artists offer a unique service where a small amount of your loved one's ashes are mixed with the tattoo ink and then tattooed onto your body.
6. Memorial firework display
Light up the night sky with the ashes of your loved one. A number of companies will incorporate cremated ashes into memorial fireworks, giving you the chance to send your loved one off with a bang.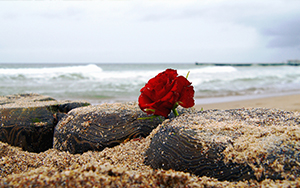 7. Scatter them at sea
A popular option for people with an affinity to the ocean, perhaps an avid sailor, is to scatter the ashes at sea. Some people choose to charter a boat and allow guests to say a few words before pouring the ashes close to the surface of the water. Alternatively, biodegradable urns float for a few minutes before peacefully sinking under the water.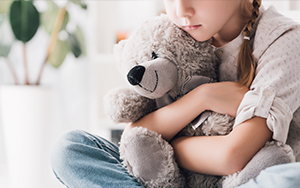 8. Cuddly toy keepsake
For children who have lost a close family member, a memorial cuddly toy can offer comfort. 'Memory bears' give you the option of storing some of the cremated ashes in a bespoke teddy bear urn. You can also include a personalised message which will be embroidered on.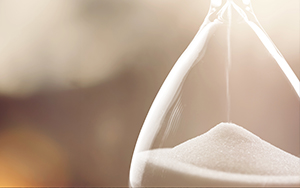 9. Hourglass urn
Reflect on the time you spent with your loved one with a personalised hourglass urn. The cremated ashes are combined with sand to create this unique memorial urn which can be displayed elegantly in your home.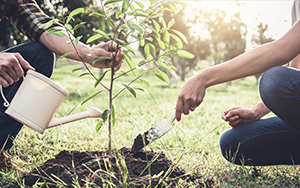 10. A living legacy
Another unique memorial idea is to make your loved one part of the ocean in the form of a permanent living legacy; artificial memorial reefs help create healthy environments for sea life to thrive in. Or you can bury their ashes alongside a tree (bio urns), this is particularly special if your loved one enjoyed nature or gardening.
What do you put cremated ashes in?
As shown by the ideas above, there are lots of ways to store the ashes of your loved one. It's about finding something that's personal to you and the memory of your loved one.
Where to keep cremated ashes?
Again, this is a very personal decision and is completely down to you. Some people choose to store them in a cremation urn and display them on a shelf or mantelpiece in their home. Whereas others prefer to scatter or bury the ashes in a specific location.
Can cremated ashes be spread anywhere?
There are a number of laws and regulations when it comes to scattering ashes, but the general rule is: you can scatter ashes anywhere in the UK providing you have permission from the landowner.
Can cremated ashes be divided?
Yes, ashes can be divided between a number of family members, or if you wanted to do multiple things with them i.e. make a jewellery keepsake and scatter them in the ocean, then this is possible.
Can cremated ashes be buried?
Yes, cremated ashes can be buried but you'll need to follow the appropriate regulations.
A churchyard or cemetery – in some cases there will be space set aside for this, but it does vary based on your location so it's best to speak to your local funeral director.
On your land – you do not need permission, but you need to decide what'll happen if you move to a new house i.e. will you take the ashes with you or leave them in the ground.
On private land – you'll need to get the landowner's permission.
Woodland burial grounds – your local funeral director can help you with this as we have partnerships with burial grounds in your area.