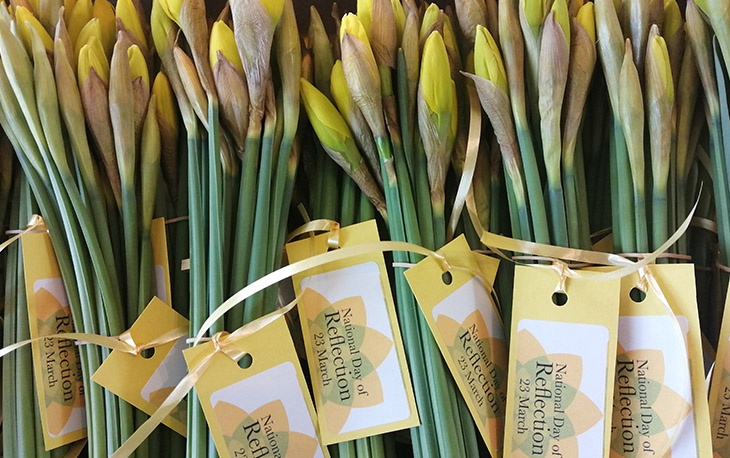 On March 23rd, 2021, the UK reached a sad milestone, 12 months since the first lockdown.
We joined Marie Curie in their National Day of Reflection to remember those lives cut short as well as those left behind who carry the unwelcome burden of grief on their shoulders.
A time to come together to reflect on our collective loss, support those who've been bereaved, and hope for a brighter future.
You are not alone, let's do this together and unite in memory. As well as a national minute of reflection at 12pm people were encouraged to light up their doorsteps with torches and candles. Bells tolled, and, at 8pm, prominent buildings and iconic landmarks were lit up across the UK.
However, you chose to mark the day we are forever united in memory and stand together for all those lives lost and affected by Covid-19.
To support the campaign, UK Poet Tyrone Lewis has written and performed Everybody Hates Grief, a powerful spoken word poem about grieving in isolation.
The poem describes how digital communication like WhatsApp messages can bring some solace but are no replacement for the 'real thing'.
The video is available to view at https://vimeo.com/508443059