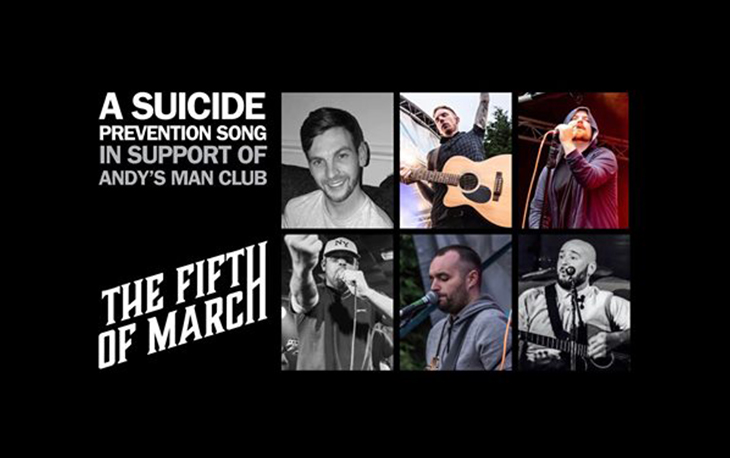 Brett Benton, North Regional Support Manager at Funeral Partners, is helping raise awareness of male suicide prevention following the death of his childhood friend Chris Steel.
Chris' brother Peter Steel, alongside the siblings' former bandmates, recorded 'The Fifth of March', named after the day Chris took his own life, to honour his memory and encourage other men who may be suffering in silence to reach out for support.
Brett and Chris were close friends growing up, from starting nursery together at the age of four through to leaving secondary school at 16.
The pair would socialise with each other in later years at the local pub in South Elmsall, especially when live bands were playing.
Brett said: "Chris was a free spirit. He was always smiling, and he always had the ability to make everyone around him laugh. He was a great musician, having drummed since an early age, and was in bands for most of his life, alongside his brother Pete who plays guitar."
Brett hopes the proceeds from Peter's charity single will raise awareness of male mental health and the need to speak out. It will also raise funds for Andy's Man Club, the local men's mental health charity.
He concluded: "Chris was one of those people you may not have seen for months or a year, but the minute you bumped into him, you just picked up where you left off and caught up over a pint.
"I would urge others who might be feeling depressed or suicidal to speak to friends and family who will always support you. Don't suffer in silence."
The Fifth of March by Peter Steel and Friends is available to download on iTunes now: https://lnkd.in/edeQsWh