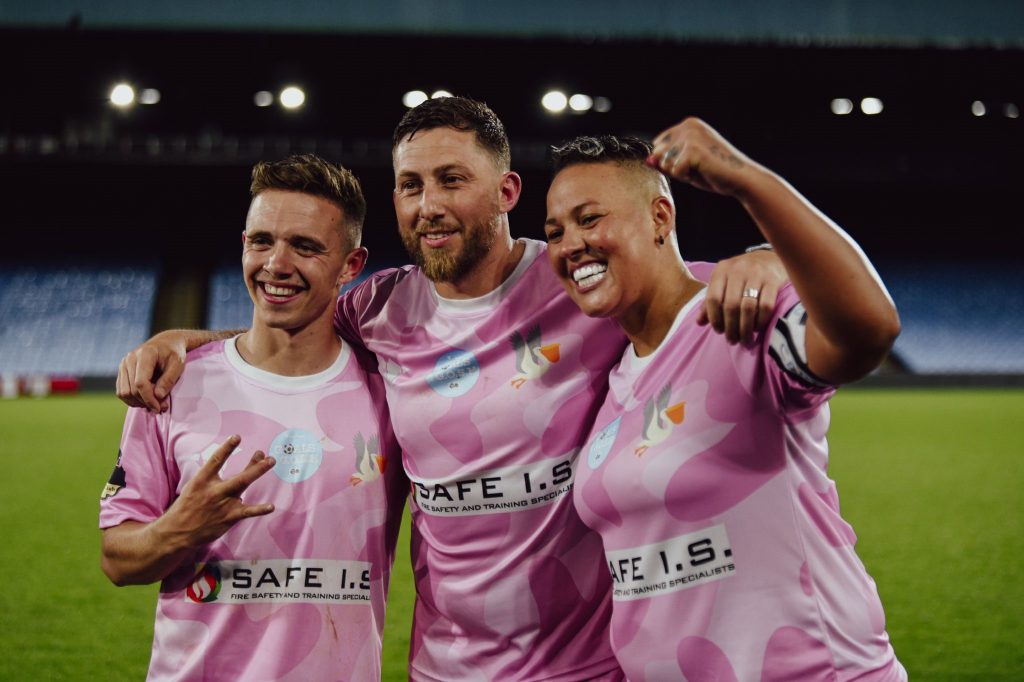 A fundraiser was stunned after receiving a call from a World Cup winner to announce that his charity football initiative had won a worldwide competition – and a £10,000 donation.
Jamie Groves, Regional Development Director at Funeral Partners, has co-organised two star-studded football matches in the last 18 months called Goals 4 GOSH, raising more than £60,000 for the Great Ormond Street Hospital Children's Charity.
And his work – alongside fellow volunteer and co-organiser Charlotte Styles – was recognised in a contest run by Italian football club Como, who were looking for heroes in the community in their Cheers 4 Christmas campaign.
They have pledged to donate £10,000 to the charity and gifted Jamie an iPad and a replica Como shirt.
Unbeknown to Jamie, his wife Roxanne had nominated him and Goals 4 GOSH for the award and taken part in secret meetings to share information about his work.
Jamie, who lives in Croydon, only found out when he received a video call from current Como player, and former Arsenal, Barcelona and Chelsea star, Cesc Fabregas announcing the good news.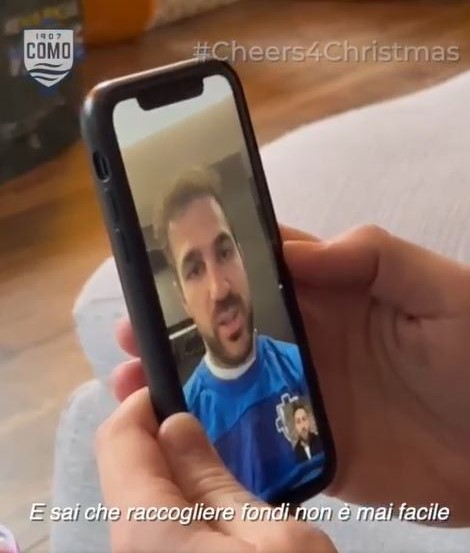 "My wife had set it all up – I had absolutely no idea," Jamie said.
"I got a video call from an Italian number and didn't have a clue what was happening, but Roxanne knew and was filming me so they could put it on their Instagram.
"He was a really good guy, so humble, and seemed to know so much about what we had achieved."
There was one awkward moment for Jamie, as he revealed that he supports Tottenham Hotspur – huge rivals to both the English clubs Fabregas has represented.
"He asked me which team I followed, and we had a good laugh about it," Jamie said.
"The recognition is great, but the donation of £10,000 is what it is all about and will make a big difference."
Goals 4 GOSH was one of eight different winners from across the globe who had done notable things for charities or good causes.
Over the last two summers, Goals 4 GOSH has been held at Crystal Palace's Selhurst Park stadium and featured football legends including Anton Ferdinand, Lianne Sanderson, Hollywood actor Tamer Hassan and Youtuber Young Filly.
The games have been put on with the support of Pinks Funeral Directors, A Yeatman & Sons Funeral Directors, Gillman Funeral Service and other Funeral Partners funeral homes in South London. 
A third Goals 4 GOSH match is being planned for this summer, with details to be released soon. For regular updates, visit https://www.instagram.com/goals4gosh or https://www.facebook.com/goals4gosh/
A Goals 4 GOSH squad has recently taken part in charity match at Worthing Football Club on 15 January, where funds were raised for Martlets Hospice in Sussex and Great Ormond Street Hospital children's charity.