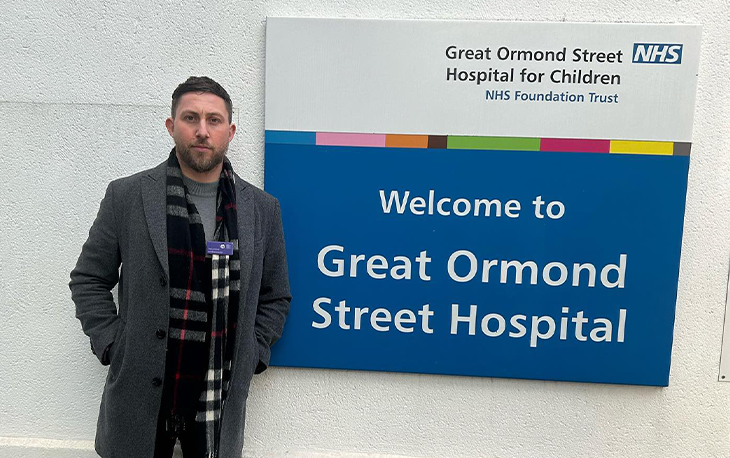 A funeral firm manager who has tirelessly raised money for a children's hospital has been made an official ambassador for their charity.
Jamie Groves, Regional Development Director at Funeral Partners, has co-organised two star-studded football matches in the last 18 months called Goals 4 GOSH, raising more than £60,000 for Great Ormond Street Hospital Children's Charity (GOSH Charity).
And his work – carried out alongside fellow volunteer and co-organiser Charlotte Styles – has been officially recognised with the two becoming volunteer community ambassadors for GOSH Charity.
This year's Goals 4 GOSH match will be played once again at Crystal Palace's Selhurst Park stadium on Bank Holiday Monday May 29.
The GOSH Charity volunteer ambassadors are a network of volunteers who represent the charity to raise funds and awareness of the great work done at the Great Ormond Street Hospital (GOSH).
Jamie said: "It's an absolute honour to have this title – I couldn't have imagined that when we had the idea to organise a football match back in 2020, it would lead to this.
"I am really proud of what we have achieved, and to get this official recognition is amazing.
"Being in the ambassador programme covers a lot.
"I'll be invited to several meetings a year to discuss future plans for the hospital and get the chance to share ideas and give opinions on plans.
"There will also be a chance to go to speak or support at a variety of events ."
Jamie added: "We're working on making this year's Goals 4 GOSH bigger and better than ever before, with more details about the schedule to be announced soon.
"It's going to be a brilliant day for the entire family."
Head of Community Fundraising at GOSH Charity, Marina Barnes, said: "We are delighted to be welcoming Jamie as our latest volunteer ambassador.
"His fundraising efforts through Goals 4 GOSH so far have made a huge difference to the lives of seriously ill children at GOSH, and we can't wait to see what he will bring to his new role."
For more information and ticket details, visit https://www.facebook.com/goals4gosh/